UAPNVG-B "Chimera" Bridge
Regular price
Sale price
$2,500.00
Unit price
per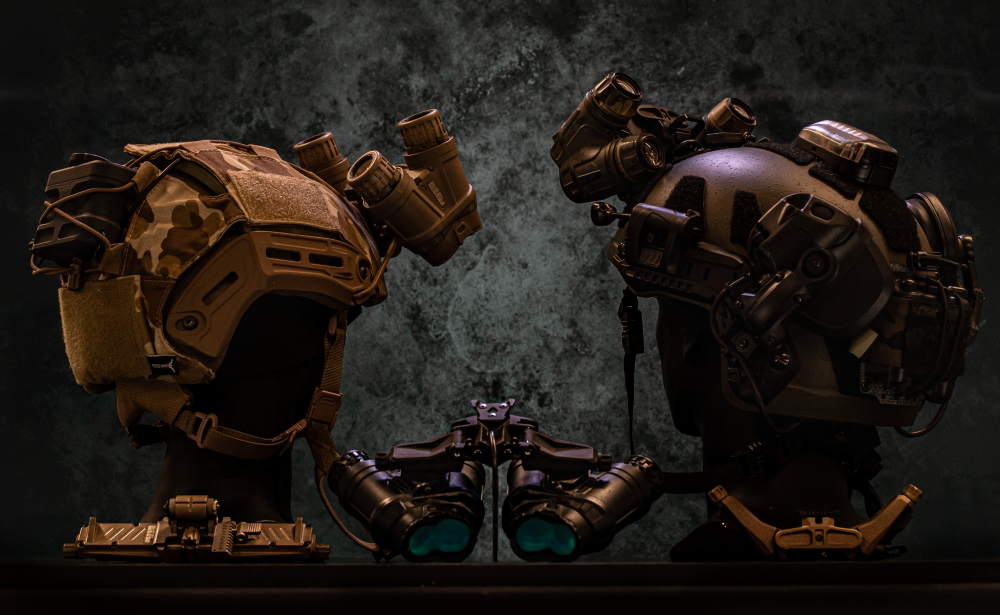 DELIVERY STARTS OCTOBER-NOVEMBER

ONLY CONTAINS BRIDGE. NO NIGHT VISION DEVICE

IF PURCHASING FOR USE WITH GPNVG-18 AND EXISTING BATTERY PACK PLEASE PURCHASE THE APPROPRIATE FISCHER TO LEMO 00B ADAPTER CABLE

The Ultralight Articulating Panoramic Night Vision Goggle -Bridge , UAPNVG-B"Chimera Bridge" , is the next evolution in panoramic nvg systems being the first articulating bridge upgrade for existing quad tube devices. This patent pending system enables the lowest possible profile by stowing the pods back to the helmet to a profile typical of articulating binos reducing neck fatigue by pulling the center of gravity significantly closer to the natural pivot point of the neck. Panoramic system pods attached to the UAPNVG Bridge can be stowed individually without fully stowing the device which allows the user to clear door thresholds, increase head clearance in a vehicle, have rapid access to the night vision function, enter and exit vehicles much faster, reduced brush snag hazard, and use weapon mounted optics/thermal devices simultaneously with the goggle. The bridge system is plug and play at a user level with existing panoramic nvg pods offering compatibility with L3 GPNVG18, Lindu QTNVG, ANVIS10, Photonis PD Pro-Q, and more.
Material: 7075-T6 aluminum

-----------------------------

Finish

Mil-Standard Type III class II hard anodize (Black), H series Cerakote (Coyote and OD Green)

------------------

IR Illuminator

No

-----------------

Individual Pod on/off

Yes, individually.

-----------------

On-Board Power

No

----------------

Out-Board Power

Yes, LEMO-00B cable

----------------

Manual Gain Control

No

-----------------

*ANVIS-10 Weight Reduction

0.33 oz. / 0.02 Ibs / 9.4 g

-----------------

*LINDU QTNVG Weight Reduction

1.02 oz / 0.063 lbs / 29.0 g

-----------------

*L3 GPNVG-18 Weight Reduction

1.02 / 0.063 lbs / 29.0 g

-----------------

ARGUS PANTO and Photonis PD PRO-Q Weight Reduction

TBD

-----------------

Power

Up to ~48hours with battery pack

-----------------

Ingress Rating

**Exceeds IP-68 and

MIL-STD-810H

-----------------

Warranty

Lifetime repair or replacement of all housings components no questions asked. (Does not cover damages to the intensifier tubes or lens assemblies)

-----------------

* Estimated and subject to changed going into production

** This is to be met upon production release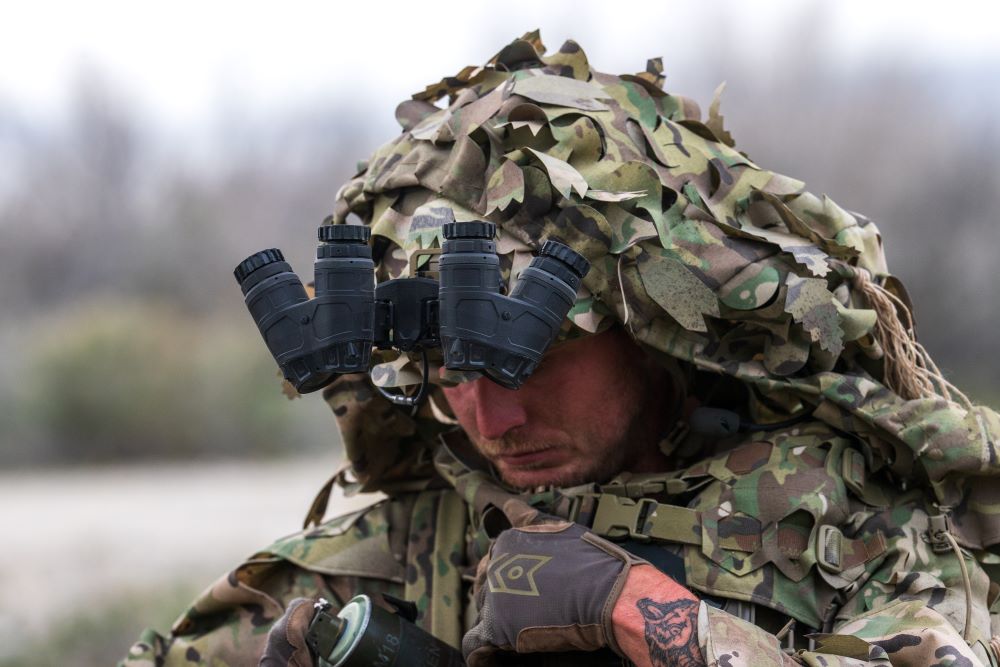 Recently viewed products
Continue where you left off